Graduate School Advice
You May Be Asking Yourself …
Is business school for me? Is a graduate degree really worth it? What's the best business school advice to help me decide between programs?
Figuring out the answers to questions like these is a crucial part of setting yourself up for a successful graduate school experience. Across the United States, more than 3 million graduate students are enrolled in master's and doctoral programs, putting you in good company.
Here, we've collected our best graduate school advice to help make the process a little easier. We take you behind the scenes, bringing you interviews and intel from across the Graduate School's many programs. You'll find business school tips from experts ranging from academic deans to career counselors to admissions officers. Current students who are living their Babson experience right now offer grad school advice and insider stories. Plus, learn more about Babson's many graduate programs—you just might find the one that will help make your dreams reality.
My Babson Moment: A Seat at the Table
Rachel Zelcer MBA'21 reflects on meeting Arthur M. Blank '63, H'98 and moderating a panel discussion between Blank and his leadership team. "I had the opportunity to sit on that stage, to hold my own, to sit in that room at that table, and have conversations about leadership. This will be something that sticks with me forever."
How to Choose an MBA Program That's Right for You
It all depends on how many years of work experience you have, how specialized you wish to be in your career, and your professional goals.
An MBA from Babson is more than knowledge, a credential, and a network. You'll also gain entrepreneurial skills and a unique, make-it-happen mindset.
An online MBA can offer you great flexibility to manage your busy life, while allowing you to gain the broad skills you need to advance your career.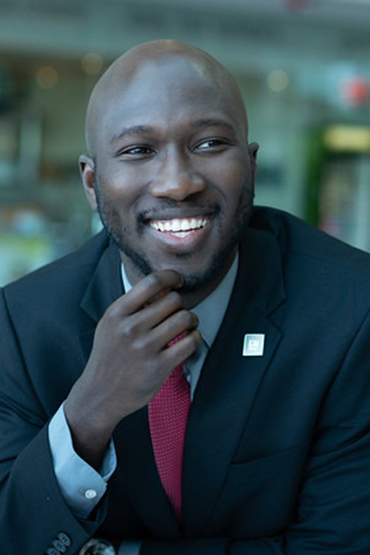 Diverse backgrounds make Babson special. I am in the same company as students working on different ventures, from corporate positions, and even those with law or medical degrees. It creates an environment for diverse thinking."
Acheampong N. Johnson MSAEL'22
Business and Data Analyst, General Motors
The Babson MBA
Throughout the Babson MBA, you'll discover when to experiment and when to draw on your deepening understanding of business fundamentals. With full time, part time, on-campus, or 100% online options, there are multiple ways to earn a master of business degree from the world's top entrepreneurship school.
STEM-Designated Master's Programs
Rigorous, quantitative STEM training (Science, Technology, Engineering, and Mathematics) and Babson's unique entrepreneurial mindset are a powerful combination, giving graduates of our STEM Master's programs a competitive edge. Learn more about Babson's four STEM masters programs.
Why Is the NFL's Brady Quinn Earning a Babson MBA?
"The world is changing and moving as fast as it ever has," says Brady Quinn MBA'22. To ensure he stays ready for his next opportunity, Quinn is pursuing his MBA while continuing to juggle his career as a college football and NFL analyst.
Read His Graduate School Advice
Where Will a Babson Graduate Degree Take You?
Get to Know Some of the Grad School's Star Professors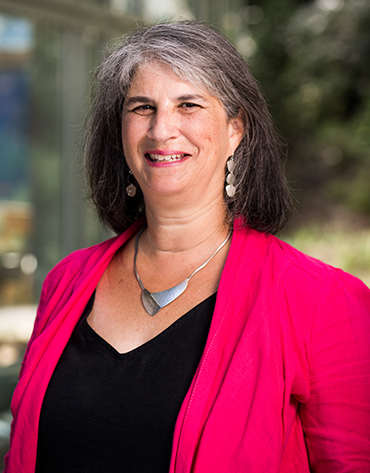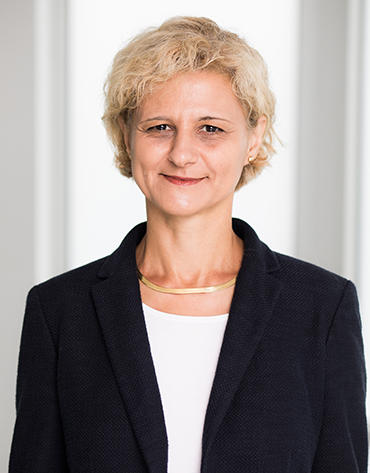 Dessi Pachamanova
Professor, and Zwerling Family Endowed Research Scholar
Employers continually tell us that Babson graduate students are scrappy and can deal well with ambiguity."
Cheri Paulson P'19
Senior Director, Graduate Center for Career Development
Explore a World of Possibilities with Babson Graduate Programs
Babson graduate programs offer something for everyone. No matter whether you pick full time vs. part time, or plan to finish in one year or at a slower pace, you'll gain a powerful, make-it-happen mindset and leave Babson armed with a sharpened entrepreneurial skillset.
A Final Word of Graduate School Advice
Is a Master's in Leadership Worth It? Yes. Find Out Why.
If career acceleration and organizational leadership are on your mind, a master's in leadership is a smart choice.
MBA Certificate: Everything You Need to Know
If a full MBA is more than you need right now, consider alternatives like an MBA certificate and get started one course at a time.
Preparing for the GMAT: Tips for Success
Whether you're just starting your process or you've already applied to schools, read on to find some tips and information to help make your process easier to navigate.
Join Us At An Upcoming Graduate School Event
There are currently no events for this period.